Main content starts here, tab to start navigating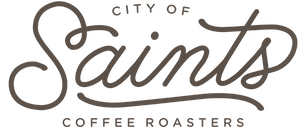 Hill Country Food Park serves City of Saints coffee at the South Congress food stall open daily from 7am until 8pm.

City of Saints is a coffee roasting company with shops in wonderfully disparate nooks of New York and New Jersey. We take a tremendous amount of pride in our coffee - so much that it gets its own spiel on our Sourcing page - but what excites us most is our ongoing goal of creating cafes and coffee partnerships that celebrate the communities they inhabit. Currently occupying a residential corner in Hoboken, a light-soaked bar in the East Village, and a cavernous industrial hideaway in Bushwick, we're consistently blown away by the people we meet and how effectively a thoughtful product can shapeshift to mean something important and different to all of them. We value inclusiveness over imposition, open-mindedness over repetition, light-heartedness over reverence. We drink what we like, we wind up where we like to be, and we encourage passersby to do the same.